The beauty of Thailand's glamorous and tropical beaches is unmatched. The thrilling paradise of its coastline has moved it into one of the world's best beach destinations. Tourists flock year in and out to enjoy the enchanting experience of Thailand's beach wonders. A beautiful, long vacation to Thailand might be just what you need to rid your mind of life pressures.
Beaches in Thailand come in many sizes and forms, but none disappoints. Below is a list of the top beaches to visit in Thailand.
1. Phra Nang Beach
Located in Krabi Province, this beach is one of the unique beaches in Thailand. The beach hosts a marvelous landscape ideal for outdoor adventure. It lies on a peninsula and is accessible only by boat. Besides its gorgeous coral reefs and shimmering shallow waters, the beach hosts towering cliffs and caves for tourists. The surrounding resorts enrich the experience by offering seafood delicacies and thrilling entertainment in the form of traditional dances.
2. The Donald Duck Bay
It is located on the eighth island of Similan. The Donald Duck Bay gets its name from a heap of rocks that take after Donald Duck, a famous Disney character. The rocks, coupled with blue skies and waters, make it an ideal venue for stunning photos. The beach is also adjacent to beautiful conserved forests that offer a wide scope of flora and fauna. To enjoy a boat ride and guided tour, tourists can part with approximately 6000 baht. The package includes snorkeling equipment, van rides, lunch, and park fees.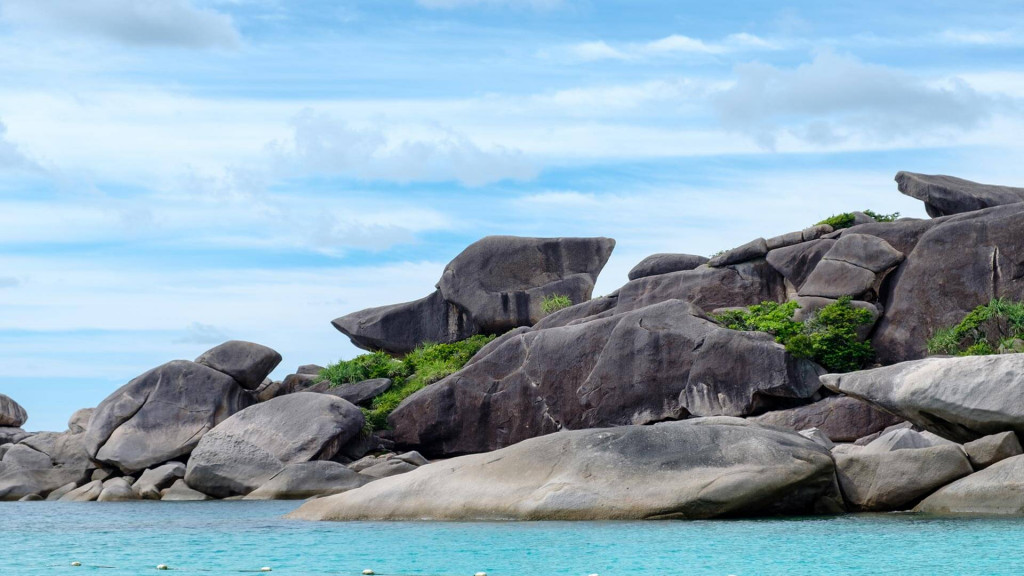 3. Maya Bay Beach
This is one of the most exquisite and marvelous beaches in Thailand. It is located on one of the most beautiful islands globally: the Koh Phi Phi island. Its crystal clear waters and gigantic limestone monoliths make it a top tourist destination in Thailand. The beach is also famous for being used in Leonardo Di Caprio's movie titled, "The Beach." It is home to thousands of fish species and was once a snorkeling hotspot before being put under conservation. For a guided tour, tourists part with approximately 400 baht to enjoy the beach's immense beauty.
4. Pattaya Beach
Pattaya is a sought after beach located in Bangkok. Tourists enjoy its beautiful scenery by taking jet ski rides. It is an ideal environment for engaging in water sports. The most attractive tourist destination is the traditional hillside temple located along the beach. Entry into the temple is usually around 500 baht for adults and 250 baht for children. The beach can sometimes be crowded, especially in peak seasons. It is also home to impressive resorts and spas.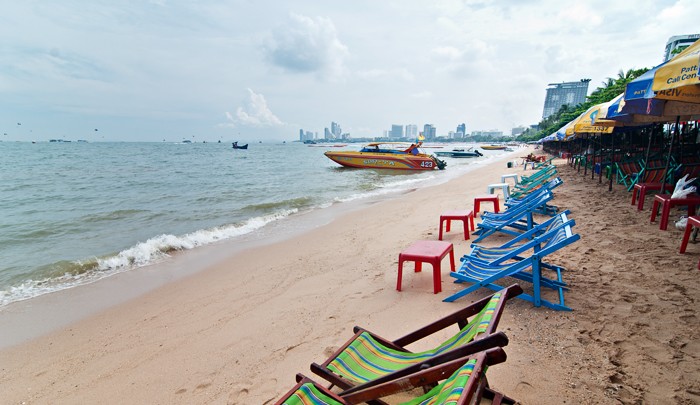 5. Haad Rin Beach
Among the most popular beaches on the island of Koh Pha Ngan lies Haad Rin Beach. It is one of the most lively beaches on the island. Its most striking features are the long stretches of coconut trees and sandy beaches. It is excellent scenery for photography. Tourists can also enjoy water sports such as kayaking and jet skiing. You can also enjoy yourself by playing volleyball before a swim in the warm magical waters.
A visit to one of these destinations is one of the tourists' deep desires. Thailand's beaches reinforce the common adage that nothing compares to nature's beauty. The perplexing beauty of the beaches is magically satisfying. That is why Thailand remains one of the top beach destinations in the world.