Gambling is an area of the law that attracts the attention of the authorities in Thailand. There are strict laws around betting in the country, which is predominantly Buddhist. However, some forms of gambling are allowed in the country, and there are a number of options for those wanting to place a bet.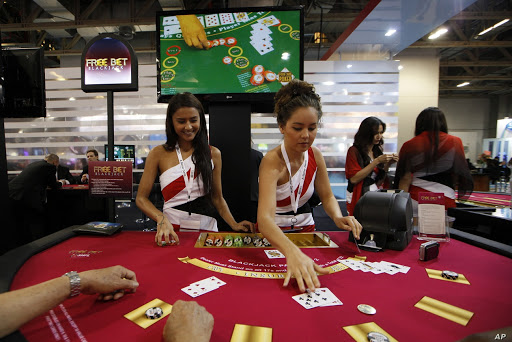 Official Forms of Gambling Allowed in Thailand
There are two well-known forms of gambling in the country, including the Thai lottery and horse racing. Racing is mostly restricted to Bangkok, and there are two public race days a month where betting can be placed on a legal tote. However, the lottery is big business in the country and well patronized by the Thais. There are also limited allowances for some very small gambling at some charity events, funerals, and other smaller gatherings.
Are There Any Casinos in Thailand?
Officially there are no legal casinos in Thailand, but this is not to say that the Thais don't love gambling. Many unofficial casinos can be found in the basement of buildings, apartment blocks, or even in a person's home. Football betting and many other forms of gambling, such as card games, take place regularly. The legal lottery has a black market, with many operators offering better odds than the lottery. Thais also bet unofficially on Muay Thai and even cock-fights. Players risk being caught. Large fines and prison time for players and venue owners are dished out by the police for those that are unlucky enough to be found. The Thai news often shows raids by police in many areas of Thailand. The message is clear to the public that gambling is a risky pursuit.
Another Way That the Thais Play Casino Games
It is common for Thais to go to areas where they can play casino games without problems. Many land borders in close proximity to Thailand have casinos. For example, Poipet in Cambodia is known as a popular gambling town for Thai players. Crown Casino is between entry/exit points of the borders and is technically not illegal in Thailand. Another popular area is Nong Khai in Laos, which is also between checkpoints. Thais also fly to popular casinos in Burma, Cambodia, Laos Malaysia, Singapore, and Macau. Some are much more official and have low risks for players, especially in Macau or Singapore. However, some are at the player's risk.
The Best Alternative for Those Living in Thailand
Casino games can be played online. This is a popular way for players to get around the restrictions because many of the online casino operators are not based in Thailand. Some are in Aisa or the UK, and the Thai authorities have little authority to pursue players that are betting under these jurisdictions. Some popular websites include SCR888 to 918Kiss as well as Gclub casino. Both offer people in Thailand an opportunity to use online casinos with minimal intrusion by the authorities. Using a VPN may also add another layer of privacy for players.
Casino games and betting are viewed with suspicion in Thailand by the authorities unless they are legally sanctioned, such as the Thai lottery and a limited amount of horse racing. Thais still bet unofficially and illegally and risk being in court. The best option for players seeking the casino experience is to travel to neighboring countries or use online casino sites.