Visitors in Thailand definitely need a place to stay while on their trip to the Asian continent. Some travel on a budget; hence, there is a need for an affordable hotel. Those who have plenty and may need luxurious hotels. Both categories of people are well catered for in Thailand. Some of them include:
Chillax Resort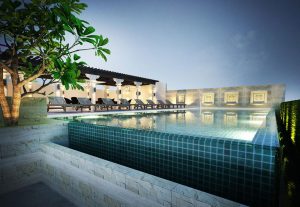 The Chillax Resort is a four-star hotel in Bangkok that offers visitors a place to rest and get other hospitality services. Once you book for their services, you get to enjoy free parking, free WI-FI, good Asian foods and drinks, and also a 24-hour front desk service. There is also a fitness centre, spa and massage services.
Nouvu City Hotel
Nouvu City Hotel is a good hotel for visitors in the country, and this is evident from the reviews from previous customers. It is located in Khaosan, Bangkok. Here, you are guaranteed to get comfortable and also there are entertainment features such as a swimming pool at the rooftop. An airport shuttle is also provided.
Greater Mekong Lodge
The hotel is a classy one yet affordable with superior double rooms. It is surrounded by greenery, and there are balconies where you can rest while looking at the vegetation. There is a good free internet connection. You can also enjoy themed dinner nights with tasty meals.
Slam Triangle Hotel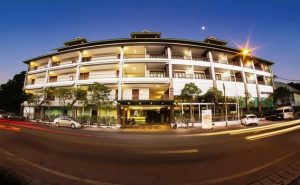 The Slam Triangle Hotel is located at a suitable place that is very accessible. They offer good food and also an airport shuttle for the guests. There are fun activities such as cycling but not within the hotel. There are massage services which attract additional charges.
Banyan Tree Samui
This five-star hotel is located in Koh Samui, and it offers its guests excellent services. Numerous positive reviews show that the hotel is good for visitors. There is a swimming pool and a reliable internet connection.