The Grand Palace Wat Phra Kaew in Thailand is an unforgettable part of the country's dedication to both its religion and devotion to its king. Its beauty is a source of amazement for those showing their affection or outsiders wanting to educate themselves about this amazing Asian country.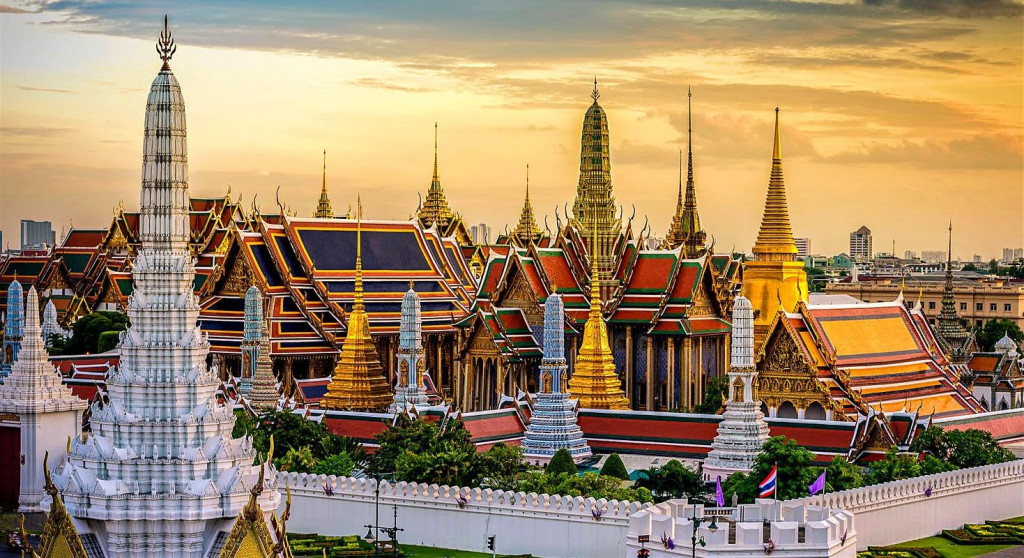 Where Is the Grand Palace Wat Phra Kaew?
The Grand Palace Wat Phra Kaew is located in Bangkok Thailand, and It was made by the Thais near the banks of one of Bangkok's biggest rivers known as Chao Phraya.
A Short History of the Grand Palace Wat Phra Kaew?
In 1782, King Rama I decided to begin the building of the palace after moving the capital to Bangkok away from Thonburi. The palace was made from wood until other materials became available from different locations in Thailand. One such place was the war-ravaged Ayutthaya, which provided masonry and bricks for the Grand Palace. Over the years, a number of important buildings and structures were developed on the site, including The Temple of the Emerald Buddha, and there is also the outer, middle and inner court as well as the garden area. It is now a major tourist attraction and a national treasure due to its significant history and design elements. It has various treasures, monuments and a museum making it hugely popular today.
Why It Is So popular?
The most obvious reason for the popularity of the Grand Palace Wat Phra Kaew is the devotion of the Thai people to their king. The palace has been the residence of Thai kings since 1782 until the early 1920s when the monarchy began to lose its absolute monarchy. It is now used for state functions, ceremonies and important royal events. Its sheer beauty and uniqueness, as well as the design and gold displays, continues to attract locals as well as many international tourists wanting to learn more about Thailand's rich history. It has incredibly important religious monuments such as the Emerald Buddha. The Emerald Buddha is made from jade as well as gold and diamonds. It is one of Thailand's most important religious monuments.
Things to Remember
Like many of Thailand's Buddhist or monarchy related tourist attractions, it is important to show modesty when entering such places. Women must cover up, and clothes such as short skirts and skimpy tops are forbidden. Men must also be careful of the length of their shorts and must avoid wearing tank tops. Wearing shoes in some parts of the place are strictly forbidden as the Thais believe that the feet are not so clean.
The Grand Palace Wat Phra Kaew is well located and is easy to access using local public transport, tuk-tuks or taxis. It is open from 8.30 am to 3.30 pm and is often visited on a day trip or an organized tour because of its central location. Other places that are also frequented by tourists close by including the Reclining Buddha, which is only around 700 meters from the palace. It is over 45 meters long with 108 bronze bowls located close by to represent the Buddhas characteristics and good luck for those that drop coins into them.
The Grand Palace's religious, historical, and architectural significance will continue to attract Thais looking to fulfill their religion, culture, and devotion to the king. Outsiders are equally fascinated by these elements of Thai life.