Thailand is one of the greatest countries to visit in the world. The locals still value their tradition and are ready to teach the visitors. The local food is also very delicious. Thailand has very many interesting places where visitors can hang out and enjoy their stay in the country. Here are some of the popular expat hangout joints in Thailand.
Chiang Mai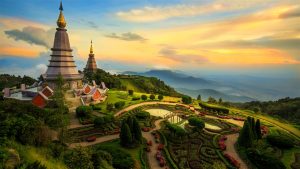 This is a perfect place to view some of the historical features in Thailand that date back to over 700 years ago. Visitors can view the historical Buddhist temples in this area. The mountainside gives the area a great scenic view of the environment. Chang Mai has the best weather conditions in Thailand, making it a great place to hang out in Thailand.
Koh Samui
This beach is located one and a half hours from Bangkok. This is referred to as one of the best beaches to visit in the world. This is a great place to hang out if you are bored. The prices offered on this beach are affordable for everyone. This is a popular hangout spot for expats as they enjoy the sun, sea and the sand.
Hua Hin
Expats enjoy visiting this area due to the easy living in this town. They refer to it as a lively seaside town where they can hang out and enjoy life in Thailand. Hua Hin offers beautiful beaches where visitors can relax and enjoy. The town also has a great night market where goods go for cheaper prices. You might be lucky to get a Thai handicraft for a low price.
Phuket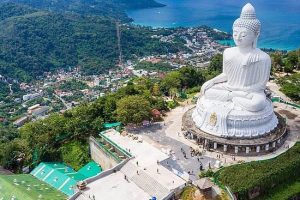 This is the largest island in Thailand. It is a very popular hangout spot for expats. They prefer this island due to the comfortable lifestyle it offers. This is the place where you can have a taste of some of the best sea dishes in Thailand.