So many tourists flock to Thailand in search of pristine beaches, glimpses of elephants, delicious street food, and the chaotic energy of its capital city. But a trip beyond Bangkok and Phuket can yield some of the most spectacular scenery, as well as a more in-depth feel for the many sides of this diverse country. If time is short, pick either the north or the south to explore some of these hidden gems of Thailand.
Northern Thailand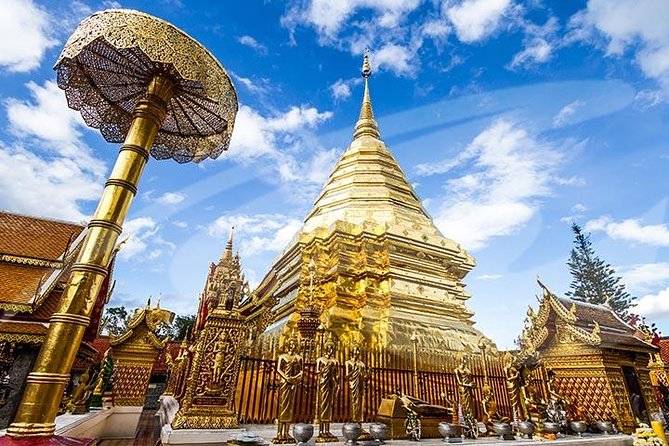 Chiang Mai is on many Thailand traveller's must-see lists, at least if they're venturing away from the beaches and islands to the north of the country. The beautiful city, full of culture, markets and astonishing temples, is a destination on its own, a calmer oasis compared to bustling Bangkok. It also makes a perfect jumping-off point for other lesser-known adventures.
Doi Inthanon National Park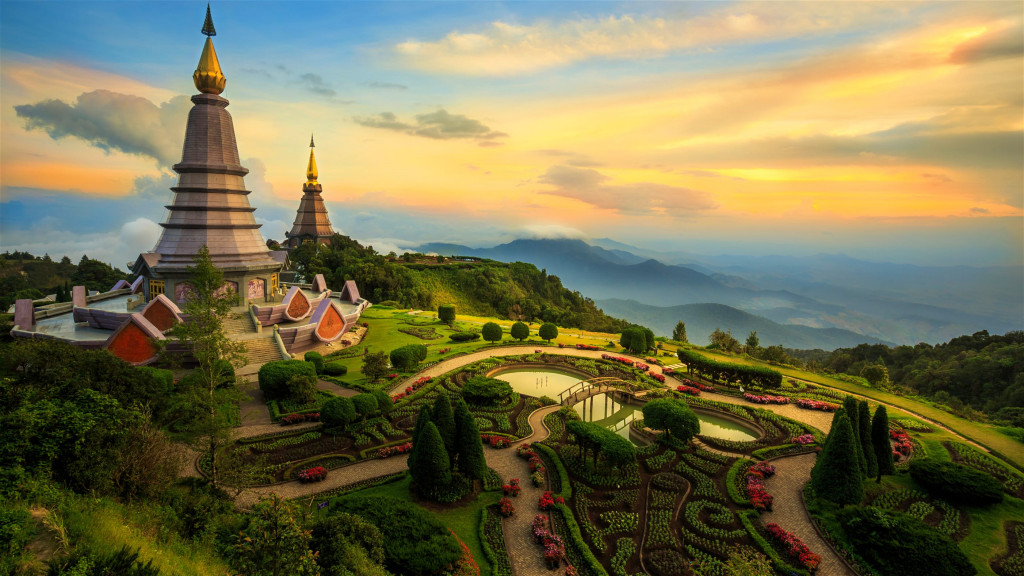 This elevated park, sometimes called "the roof of Thailand", is a magical place to trek, not just for the natural surroundings of jungle, waterfalls, and rice paddies, but for the glimpses of the hill tribes who call it home. At 2,565 metres, the peak of Doi Inthanon itself is the highest place in the country. If you join an organised trek, make sure it's one which belongs to the Northern Jungle Club and has been approved by the official tourism office.
Elephant Nature Park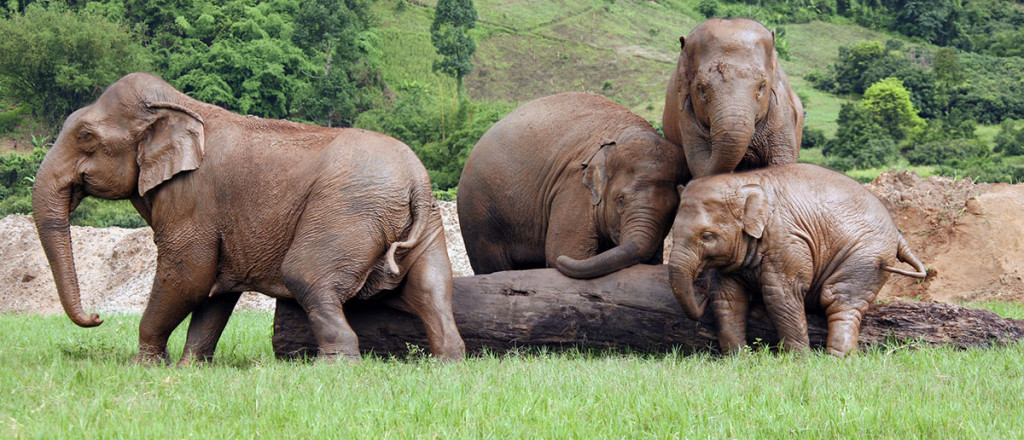 The elephant is the national symbol of Thailand. Yet, it became an endangered species after much of their forest habitats were lost to logging. Sanctuaries provide retirement homes for elephants who worked in the logging and tourism trades, and some allow visitors a more ethical way to visit the majestic creatures. The Elephant Nature Park was founded by activist Lek Chailert and is one of the most critical sanctuaries in the country. Depending on time and interest, tourists have many options, from an afternoon visiting and feeding the elephants, to overnight stays, week-long volunteer options or visiting elephants in special projects outside the park.
Chiang Dao
Nature fans are sure to love Chiang Dao, a sleepy town amid the cooler jungle and mountains near Chiang Mai. After a visit to a cave or a hike up the mountain, the natural hot springs can soothe any aching muscles. The nearby Makhampom Art Space is an artists' collective providing performing and visual arts, while Pha Daeng National Park (formerly Chiang Dao National Park), very close to the Myanmar border, offers nature lovers spectacular scenery, waterfalls and bird watching.
Southern Thailand
The south of the country lies on the Malay Peninsula, separated from the north by the Kra Isthmus. Phuket is probably the top visitor attraction in this part of the country. Still, there are many spectacular places nearby to escape from the island crowds.
Khao Sok National Park
Khao Sok lies on the mainland between some of Thailand's most popular islands: Phuket, Krabi, Khao Lak and Ko Samui. And yet it's a world away, boasting the world's oldest evergreen forest and a man-made lake called Cheow Lan. Canoeing and floating raft houses combine with elephant sightings and mountain treks in this jewel of Southern Thailand. Gibbons and tigers live in this nature reserve, too.
Ko Tarutao Marine National Park
This marine park is made up of 52 islands grouped into two areas: Tarutao Group and Adang-Rawi Group. Ko Tarutao is home to a stunning collection of wildlife, including macaques, raptors, boars, civets, pythons and king cobras. Ko Lipe is one of the most popular destinations in the islands. Still, Ko Kai is perfect for a day trip to see some iconic scenery, and Mo Lae Bay offers white sand beaches and great wildlife-watching opportunities.
Ko Kut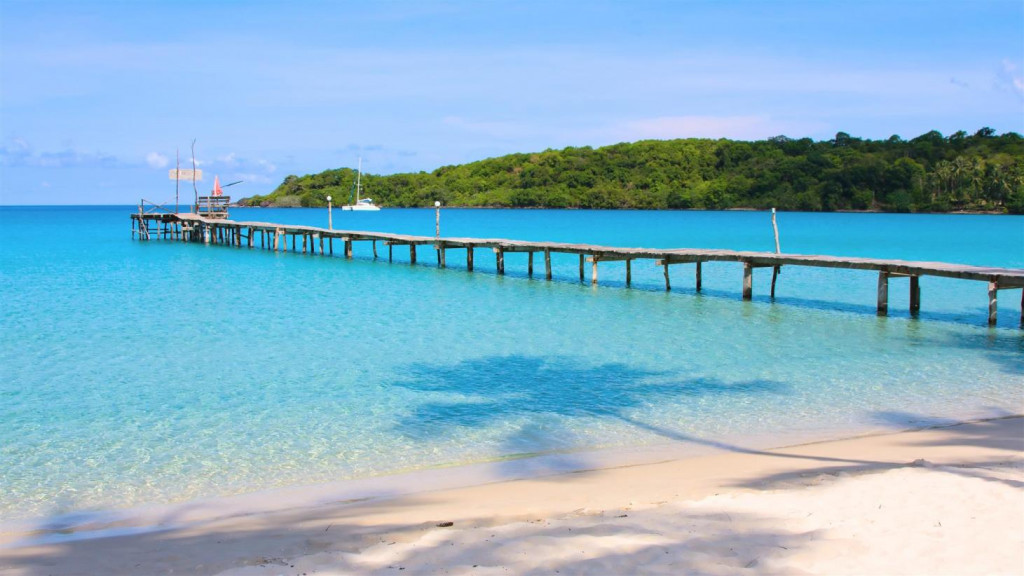 Ko Kut is also spelt Ko Kood and is a quieter escape from the larger and more party-focused islands nearby. Snorkellers, kayakers and beach lovers will find much to explore, as well as gorgeous white sand beaches. It takes a little more effort to get here, which makes it the ideal off-the-beaten-path getaway.
Railay
Since Railay (or Rai Leh as it's also known) is accessible only with a boat, it's naturally less touristed than some other locations in Southern Thailand, though gaining in popularity. Step away from the more populated areas and find monkeys in the jungle and rock climbers in the mountains, along with caves and lagoons to explore. Railay lies between Krabi and Ao Nang. While it's on a peninsula connected to the mainland, the cliffs of limestone cut it off from anything but marine traffic.
The Many Sides of Thailand
Some would say no Thailand adventure could be complete without an elephant experience, some sticky mango rice, several temple visits, and lying on a talcum-powder sand beach. But with the wealth of lesser-known destinations in the country, no two Thailand adventures need be the same. The perfect experience just might be a mix of the most popular destinations and a handful of places which are off the beaten path.