Thailand dishes are some of the tastiest in the world. You should make it your priority to visit a restaurant that offers Thai dishes when you visit Thailand. It is difficult to find a restaurant that will offer you a real Thai meal. Here are some of the best places to sample Thai cuisine when visiting Thailand.
Kurissara Thai Cuisine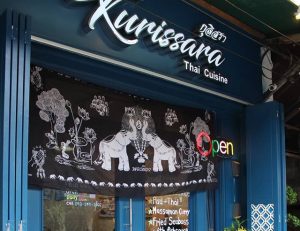 This is a restaurant in Bangkhorlaem Bangkok. It is ranked among the best restaurants in Thailand. They offer lunch and dinner to their customers. Vegetarians are also welcome there as there are dishes placed on the menu for them. This is the best restaurant to visit so as to get a great taste of Thailand cooking.
Mai Thai Cuisine
It is located in Bang Lamung, Thailand. This restaurant is always open from 2:30 pm to midnight. This is a lot of time to sample their Thai food for lunch and come back later for dinner. They offer all kinds of Thai food in this restaurant. Their seafood is made according to the Thailand way. You might not want to leave this place after getting a taste of their Thai meal.
Sra Bua by Kiin Kiin
It is located in Bangkok, Thailand. The restaurant is usually closed at midnight. This is enough time to get a great taste of a Thailand meal during dinner. The restaurant offers excellent Thai food which you might not get enough of. They offer delicious seafood to their customers. They are very good at making lobster.
Thipsamai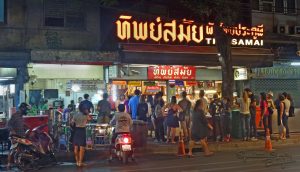 This restaurant is located in Bangkok, Thailand. This restaurant is open from 5 pm to 1 am. They have very nice staff who will help you with the menu. Their Thai food is very delicious. This is a great restaurant to try some of the Thai food that you might be dying to have.