Thailand is not just a place to see natural wonders. It is also the venue for numerous fun and colourful festivals. This country is full of different cultures and traditions that have been influenced by centuries of rich history. Religion and spirituality are very important when it comes to local festivals.
Throughout the year tourists have the chance to see a wide variety of festivals which feature important rituals, ancient Thai customs and a vibrant amount of colour. Most are nationwide cultural ceremonies. Others are specific to certain areas of Thailand. With so many to choose from it can be difficult for visitors to know where to begin. Here are some of the best festivals to check out. It is worth planning a Thailand trip around these events.
Chinese New Year
Thailand has a bustling Chinese community that puts on exhilarating festivals at the start of the year. The biggest one takes place in the Chinatown area of Bangkok. The exact date of it changes each year due to the nature of the Chinese Lunar Calendar. Bright red lanterns cover the streets, intricately constructed dragons dance around and colourful firecrackers pop. People from all over the world (but mainly China) flock to the area to see this festival.
A parade takes place which spreads out to neighbouring streets. There are also food stalls where tourists can try local delicacies. As well as the general colourful fanfare, there is also an important religious significance to the event. Worshippers take part in ceremonies within the local temples. Praying to the gods is a key aspect of Chinese New Year. It is a time for paying tribute to one's ancestors.
Foodies will love the big feasts that take place during this festival. Tickets to the event need to be bought fairly early in advance to avoid disappointment. This is because they are in such high demand.
Chiang Mai Flower Festival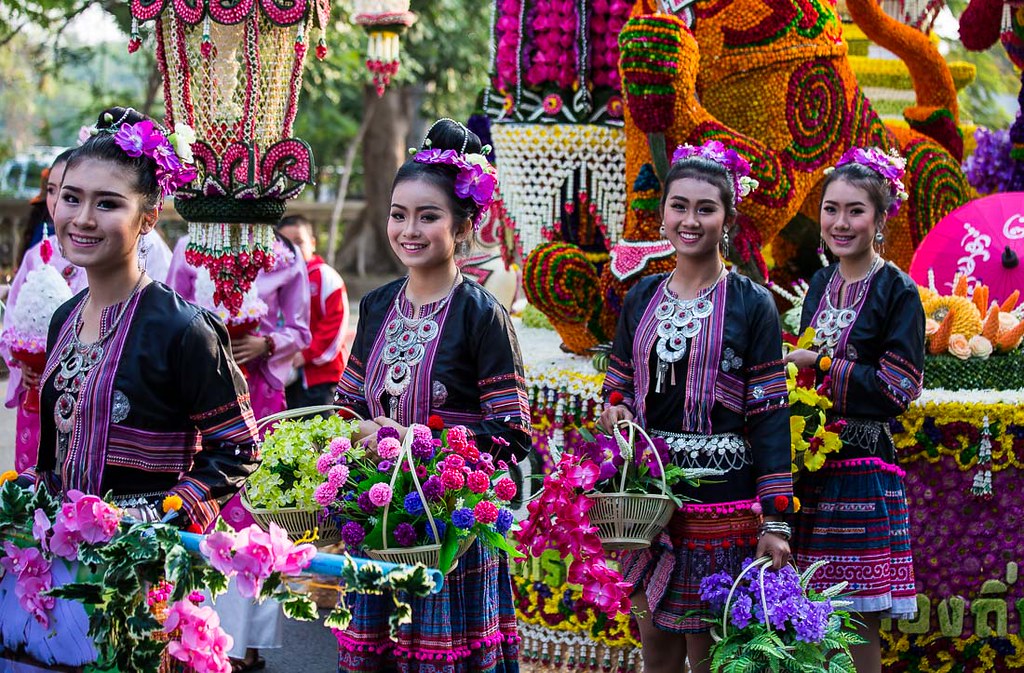 Lovers of flora will not want to miss out on this stunning event which takes place at the beginning of February. It is big, bright and very colourful. The most famous part of it is the flower covered float parade. They really need to be seen in real life to appreciate their beauty. The scale, skill and artistry put into this festival makes it one of the best in all of Thailand.
Each float is covered in gorgeous multicoloured floral displays. Traditionally costumed dancers and drummers are also present. Visitors have remarked not just on the visually dazzling nature of the festival, but also its sweet aromas. This is due to the abundance of pleasantly smelling flowers. Tourists can travel to the festival from Bangkok via train, bus or plane.
Songkran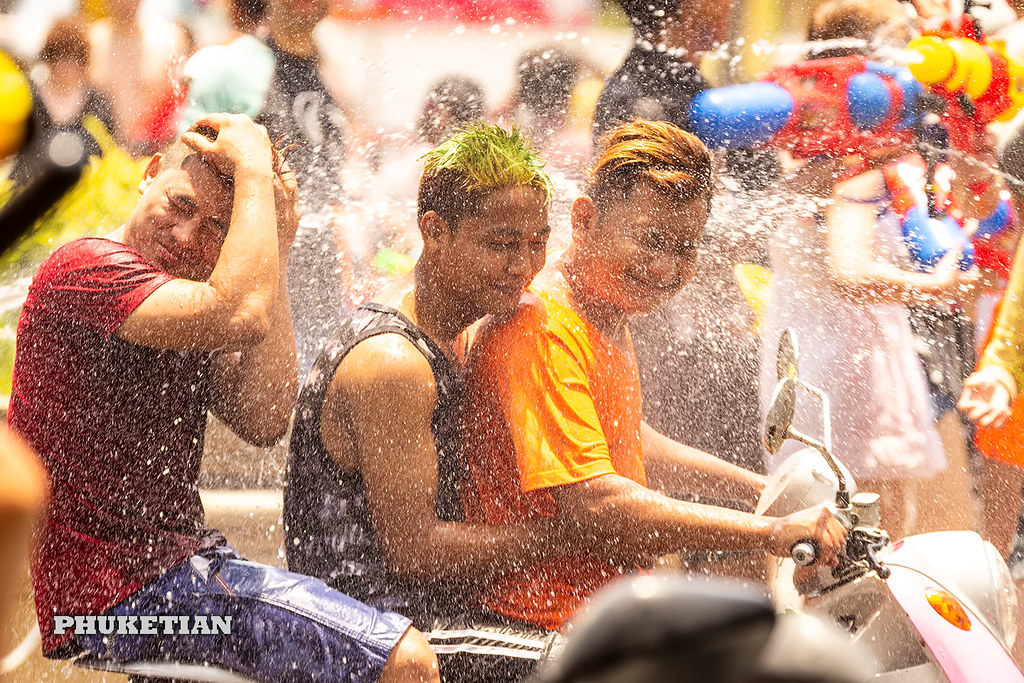 Songkran is one of the most important annual events for Buddhist worshippers. It is colloquially called Thailand's Water Festival. This is because throughout the country people both young and old engage in fun water fights. Tourists who do not mind getting wet will appreciate the pure happiness that Songkran provides.
There are also music, dancing and drinking events for three days. Songkran takes place in mid-April and is enjoyed by all of Thailand. It began as a purification ritual but has since evolved into a more exuberant tradition. Visitors can expect to see buckets of water being thrown from balconies and people roaming the streets with water balloons.
Phi Ta Khon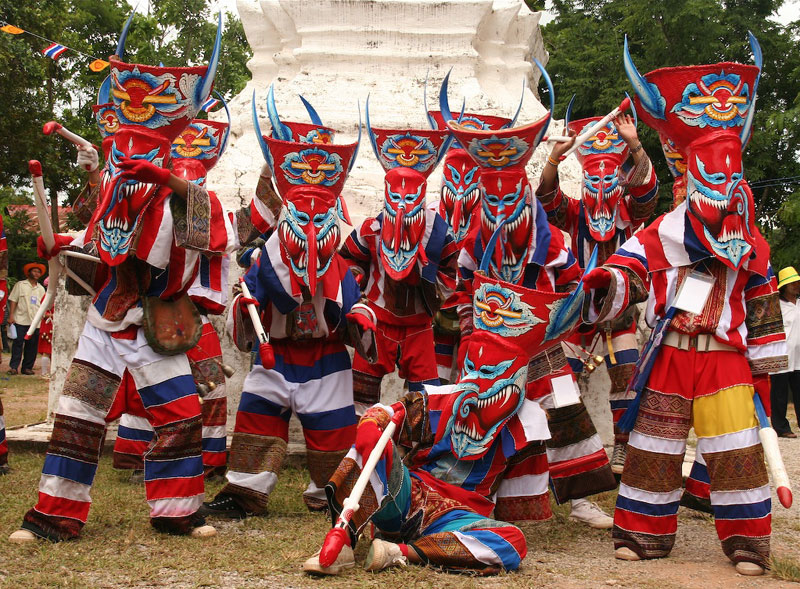 Any tourists who want to enjoy this colourful festival they will have to travel to the relaxed district of Dan Sai within Loei Province. Also known as the Ghost Festival, Phi Ta Khon is part of a larger event called Boon Luang. Despite taking place in a fairly small farming village it has proved very popular with international visitors.
Phi Ta Khon is somewhat similar to Halloween. Ghosts and spirits are a crucial part of the event. Locals can be seen walking around in spooky costumes and colourful masks. They represent the dead. There is a jovial and carnival atmosphere. Like many festivals in Thailand, this one is based on Buddhist beliefs. However, it is not celebrated nationwide, only by the locals of the region. Its origins can be traced back to the story of Prince Vessantara who is said to have risen from the dead.
The Lai Ruea Fai Illuminated Boat Procession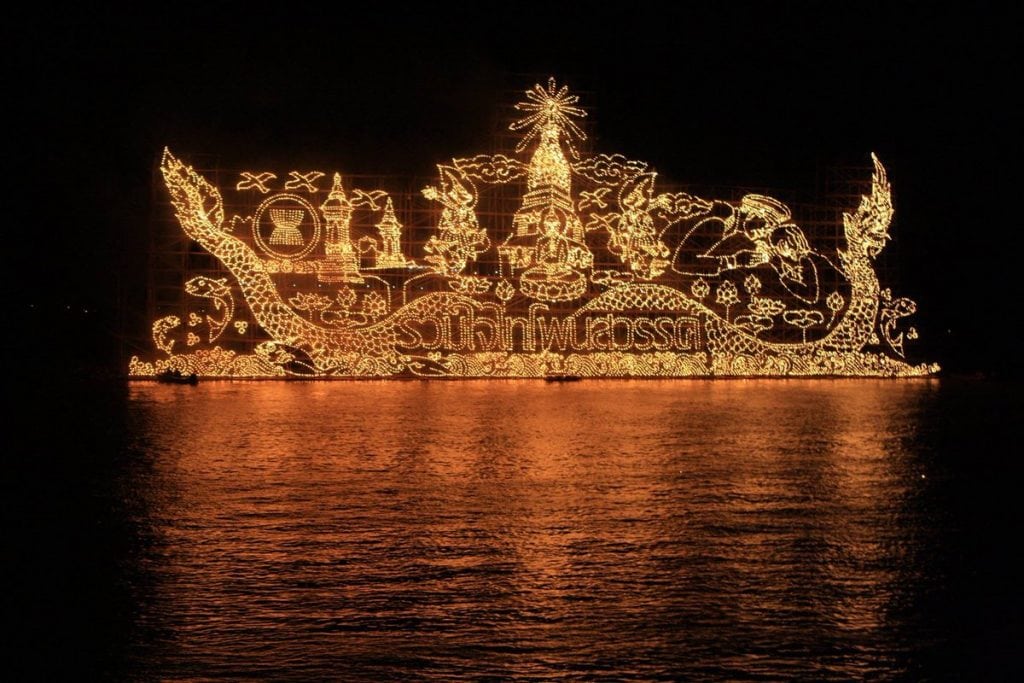 This beautiful procession of boats can be seen in the northeast Thai city of Nakhon Phanom. The boats are filled with lit candles, lanterns, incense and flowers. It takes place at night in order to increase the luminosity of the event. The lights are meant to symbolise the end of lent in Buddhism. The boats are launched across the Mekong River, creating a dazzling procession. There is also a fireworks show, art performances and food stalls. This is one of the most famous annual activities in all of Thailand and definitely worth checking out.
Loi Krathong Festival
During the month of November, many areas of Thailand take part in the Festival of Light. Tourists will get to see thousands of dazzling candles decorate the country. They are launched down rivers and into the sky. Colourful parades are also held. The purpose of this nationwide festival is to honour the Buddhist goddess of the river.
Conclusion
These festivals will give tourists a decent variety to choose from. They also take place at different times of the year to make the choice easier. Each one has its own unique charm but they are all fun, colourful and will give visitors an unforgettable experience.