Thailand is the most common tourist destination in Southeast Asia. There is a high chance of finding yourself in Thailand if you are a traveller. There are many options one could choose from if you want to commute within the country.
By Air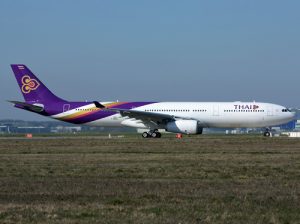 Travelling by planes or any means of flying is undoubtedly the fastest mode of travel anywhere in the world. Of course, this comes with a huge price as the fares are the most expensive. Thailand is not that big a country, and one can travel to any destination within just two hours. There are several airlines available with a varying range of ticket prices. These depend on safety and comfort. If you are short on time, flying is your best option.
By Train
Thailand is among the countries with a well-connected railway network. It boasts a railway network of more than 2700 miles. It is the cheapest mode of transportation in Thailand. The trains are in three classes. First-class is the most expensive, most comfortable and is available on the night trains.
Second class is quite affordable and offers some tolerable comfort with well-cushioned seats and working air conditioners.
The third class is the cheapest; the air conditioners here don't work, and the seats are not that comfortable. It can be fun to travel in, though, as vendors get on and off the train and sell drinks and food at low prices. It should be noted that trains in Thailand are very slow.
By Bus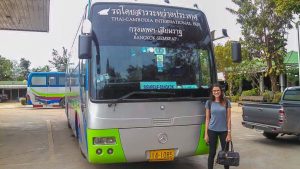 Buses will take you pretty much everywhere in the country, from the train stations and airports to your preferred tourist destination. Travelling by bus also allows you to see the beautiful scenery the country has to offer. Bus tickets are quite affordable. Buses are never in a hurry either, as they make stops every now and then to pick up and drop off passengers.